WHAT IT MEANS: Former Penn State LB Manny Bowen Transferring to Utah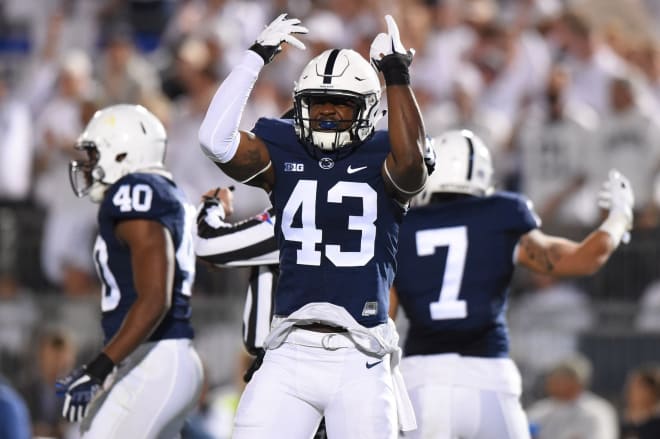 Every day is a great day to be a Ute, but some days are better than others. The Utes shored up their defense for the 2019 season on Wednesday, as Manny Bowen, formerly of Penn State, decided to use his final year of eligibility to play for Utah.
Utah defensive tackles coach, Gary Andersen, was key in Bowen's recruitment and Andersen's ties and familiarity to the Big 10 surely helped. Bowen will head to Utah in time to participate in off-season workouts and spring camp.
What the Utes Are Getting:
Formerly a four-star prospect, a quick look back at Bowen's highlights from Penn State show that he lived up to that ranking as a Nittany Lion. Bowen is an instinctual player who can play either outside or inside linebacker. He understands his assignments within a defense, is a sure tackler, and has excellent closing speed once he locks on to a target. He has the athleticism and size (6-foot-1, 238 pounds) that the NFL looks for in a prototypical linebacker, and could position himself nicely in the draft standings with a solid senior campaign.
With the departure of standout seniors Chase Hansen and Cody Barton following this season, the Utes needed an instant-impact type of player to help take some of the load off of Donavan Thompson, Francis Bernard and Bryant Pirtle, who are the presumptive next men up at linebacker in 2019. They got that with Bowen.
What This Means for the Class:
The Utes are looking to take 2-3 linebackers total in this class, not including players who are planning on serving LDS missions out of high school. Bowen's commitment means that next year's linebacker picture is clear, but the program is still looking to take prospects that will shore up the depth for future years. Bingham linebacker Lolani Langi is one to keep an eye on, as he is reportedly a heavy Utah lean, and is not planning on serving a mission. Other names to still potentially watch are Daniel Heimuli and Marist Liufau.